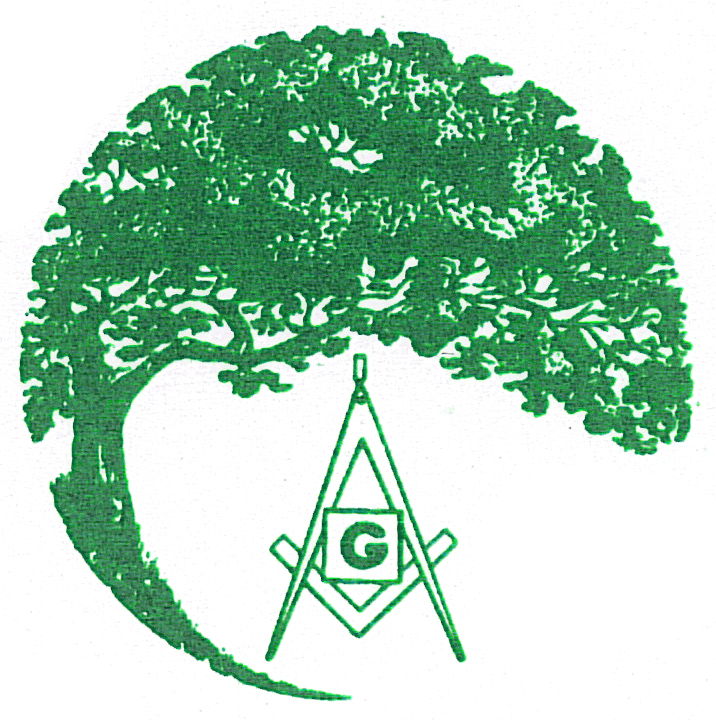 "Masons Make A Difference"
The Masonic Brotherhood Fund is the Charity arm of our Fraternity. The Fund provides a much-needed vehicle for raising and collecting moneys that augment and sustain our various Masonic Projects and Entities, such as
The Masonic Care Community,

The Masonic Medical Research Institute,

The Chancellor Robert R Livingston Masonic Library,

Camp Turk,

Disaster Relief,

The M∴W∴ Carl J. Smith Tompkins Chapel Organ Restoration,

Joanne Kessler Children's Dyslexia Center.
just to name a few.
But of paramount importance, the Masonic Brotherhood Fund provides much-needed funds for our indigent and financially distressed Brothers, their Families, and Widows and Orphans.
The purpose of this Fund is to assist our Masonic families with those unforeseen and sometime catastrophic tragedies that can destroy a family unit. While we hope and pray that no one needs to be a recipient of our charitable donations, history and the Holy Bible teaches us that we have a moral duty and promise to be our brother's keeper.
Thankfully, the Masonic Brotherhood Fund allows us to fulfill that promise.
These are institutions and projects that show how your generous contributions allow the Masonic Brotherhood Fund to make an impact. We are proud of the fine support of the Masonic Brotherhood Fund to Grand Lodge Charities.
Year after year, the generosity of the Masonic Family has helped sustain many important institutions and community projects in our jurisdiction. When someone asks, "What do Masons do" show them or tell them who we are, what we do, and how WE make a difference.
On behalf of the Masonic Brotherhood Fund, we wish to express our heartfelt thanks and deepest appreciation for your consideration in making a donation. Your donation will make it possible for us to continue our mission and provide vital resources to our community. There are great Thank You gifts as a commemoration for your generous donation.
Please click, Donate to make a donation or reach out to your Lodge, District Brotherhood Fund Chairman, or our office.
R∴ W∴ Jerry Filippidis
Chairman Masonic Brotherhood Fund
If you would like to mail a check, please mail it to:
Masonic Brotherhood Foundation,
PO Box 2497, Hicksville, NY 11802-2497
E-mail or call us for information:
Masonic Brotherhood Fund Office
Victoria Lipovchenko or Jerry Filippidis: 212-337-6652
Email: This email address is being protected from spambots. You need JavaScript enabled to view it.
To make an online Donation click:
"Donate"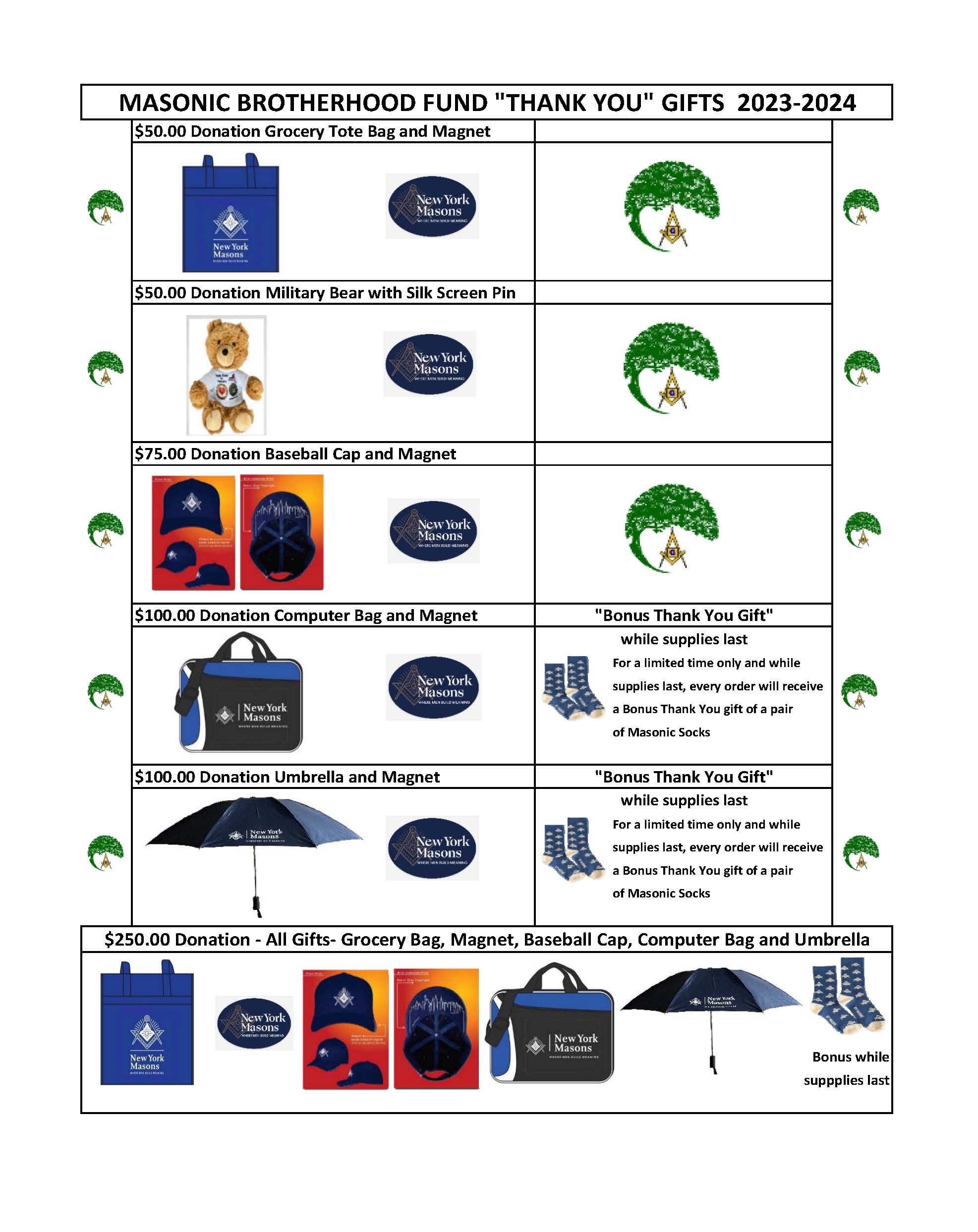 To make an online Donation click here: Donate