Edwin E. "Buzz" Aldrin, Jr.
(1930- )
Before becoming an astronaut, Aldrin flew 66 combat missions in the Korean Conflict. Aldrin later went on to become not only present for man's first flight to the moon but he also, after Neil Armstrong, was the second human to set foot on the moon. "Buzz" joined Montclair Lodge #144, in New Jersey, and later affiliated with Clear Lake Lodge #1417 in Seabrook, Tx. A member of the Scottish Rite Valley of Houston, he received the 33rd from the Southern Jurisdiction in 1969.
---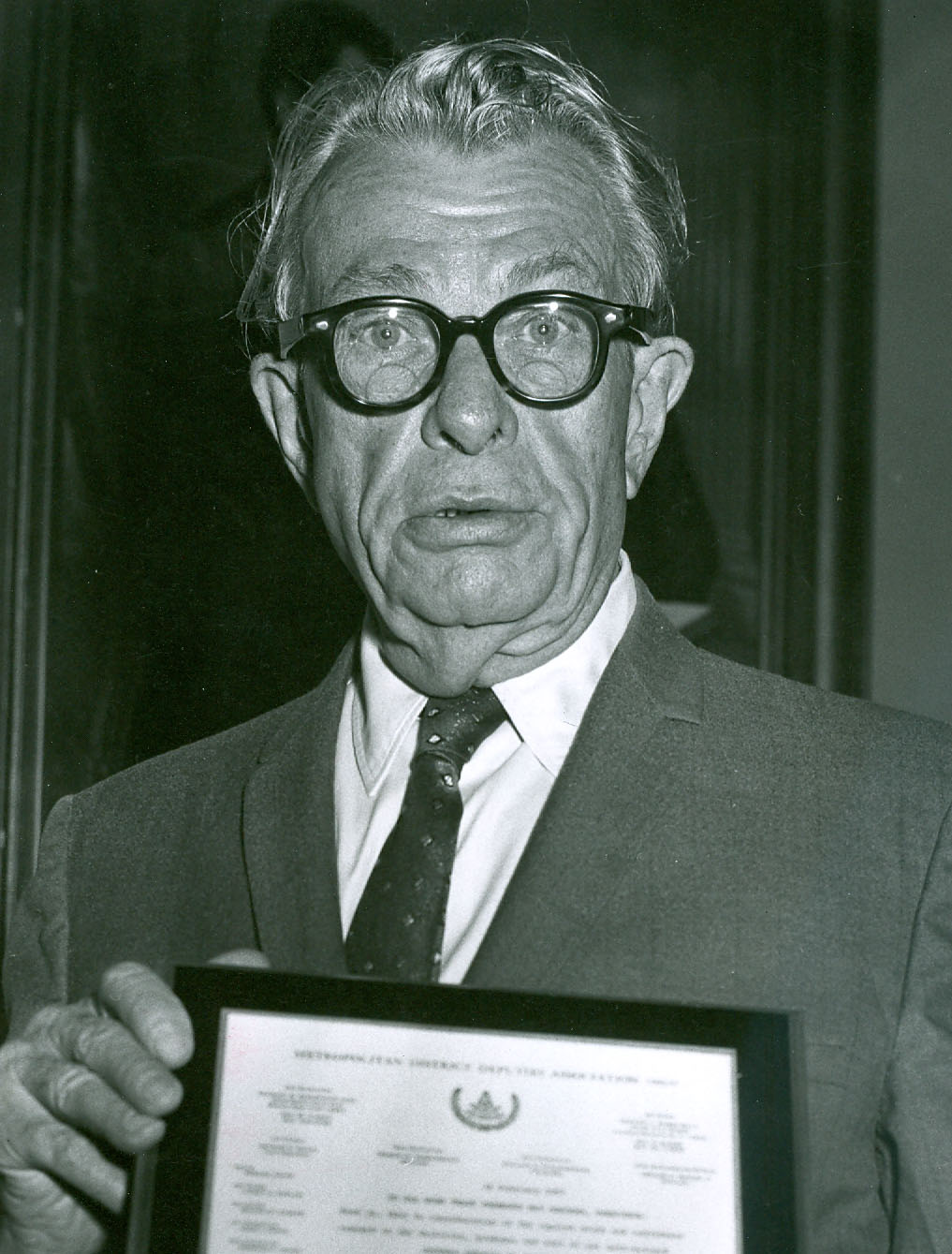 Everett Dirksen
(1896-1969)
Senator Everett McKinley Dirksen was a predominant member of Congress, remaining there for over 36 years. In 1957, he became the party's "whip" and two years later, was elected Minority Leader. He served under six presidents and became known as one of the greatest orators of his day. Dirksen had a 19th-century eloquence that could pack the Senate floor when he rose to speak. He was a member of Pekin Lodge #29, Pekin, IL., and was Grand Orator of the Grand Lodge of Illinois in 1954. He received the 33rdo in 1954.
---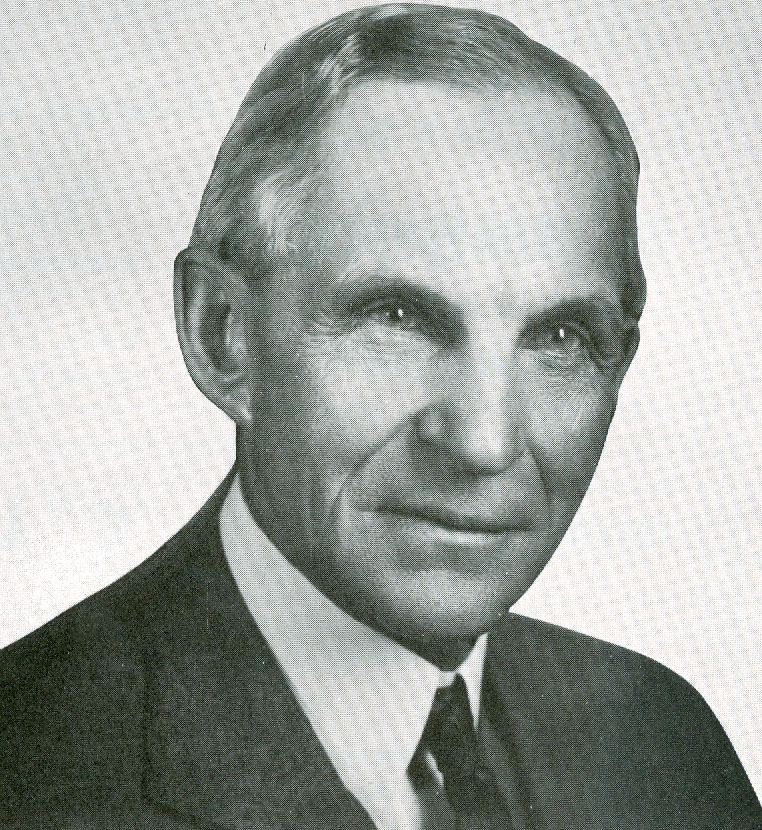 Henry Ford
(1863-1947)
In 1908, Henry Ford unveiled the Model T — "A car for anybody and everybody." By 1927, there were more model Ts on the road than all other cars combined. Ironically, this was the same year that saw the end to the Model T. Ford was raised in Palestine Lodge #357, Detroit, in 1894. When he received his 33rd in 1940, he said, "Masonry is the best balance wheel the United States has."
---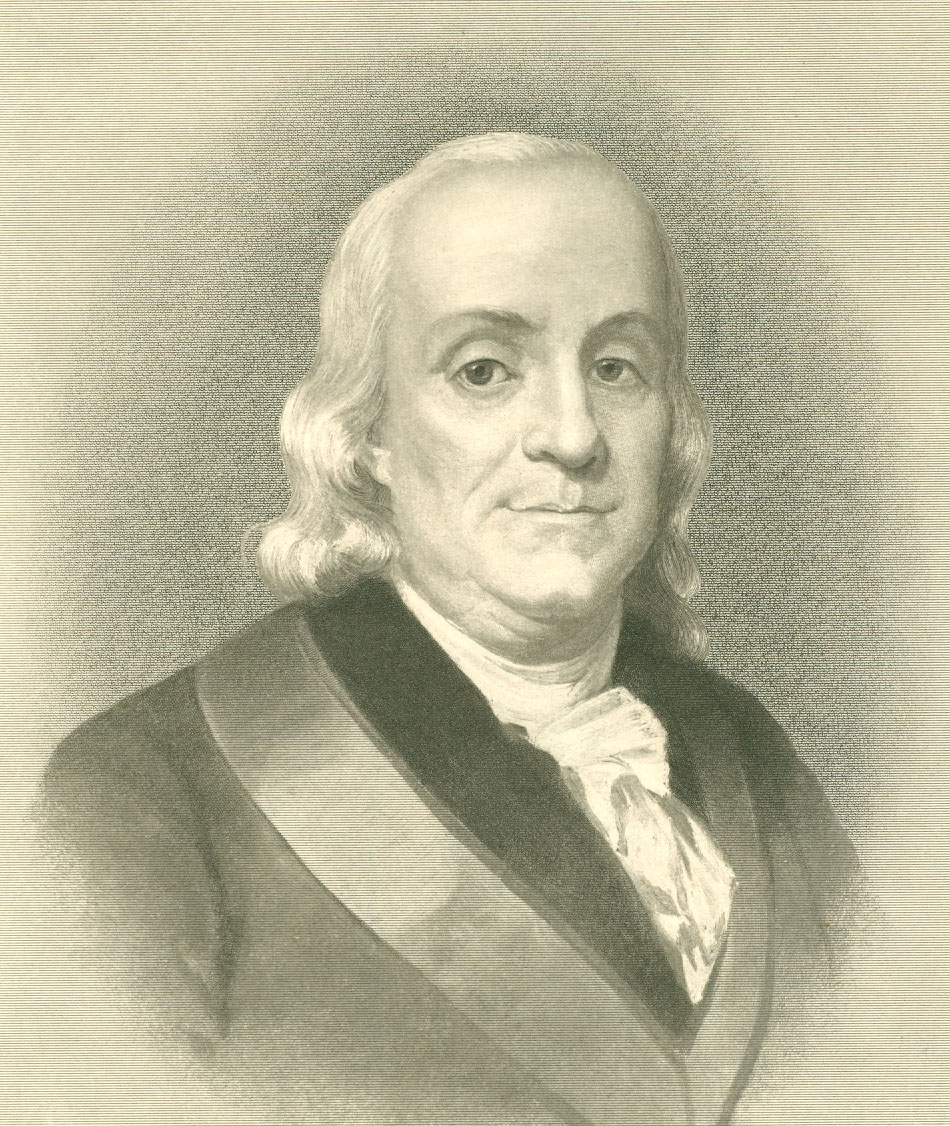 Benjamin Franklin
(1706-1790)
No other individual was more heavily involved in the birth of our nation than Benjamin Franklin. He helped draft both the Declaration of Independence and the US Constitution. Franklin was not only one of the United States' Founding Fathers, he was also an inventor. Among other things, he gave us bifocals, the lightning rod, the Franklin Stove, and the odometer. This early Mason was Grand Master for the Grand Lodge of Pennsylvania and also served as Master of the Lodge of Nine Sisters at Paris.
---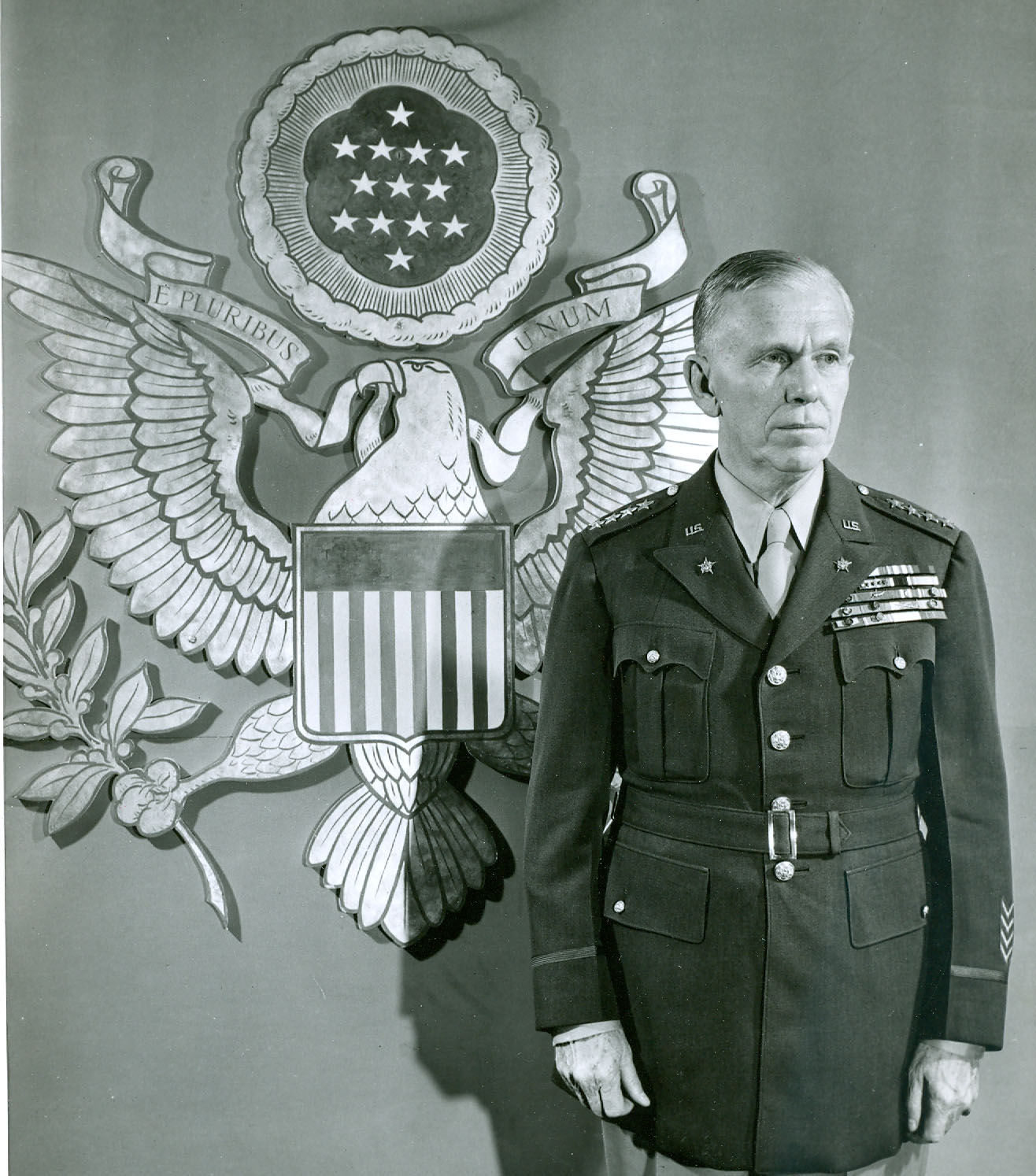 George C. Marshall
(1880-1959)
Marshall was a general of the army and US Army chief of staff during World War II and later Secretary of State and of Defense. The European Recovery Program he proposed in 1947 became known as the Marshall Plan. He received a Nobel Peace Prize in 1953. General Marshall was made a Mason "at sight" in 1941 by the Grand Master of the Grand Lodge of the District of Columbia.
---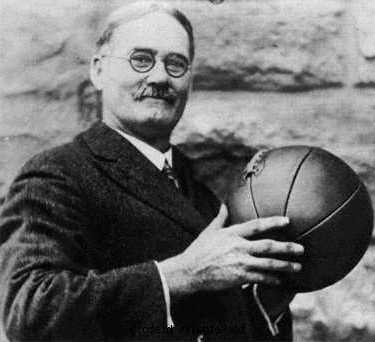 James Naismith
(1861-1939)
Naismith was a physical education instructor at Springfield College in Massachusetts when he decided to develop a new game that would provide an interlude between football and baseball. He nailed a peach basket to a YMCA gymnasium in 1891. Within a year official rules were drawn up and leagues began to form. Americans of all ages have enjoyed the game of basketball ever since. He joined Roswell Lee Lodge, Springfield, Ma, in 1894 and later affiliated with Lawrence Lodge #6 in Kansas. Here he served as Master in 1927. His Scottish Rite membership was also in Kansas.
---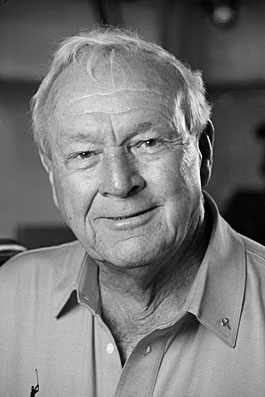 Arnold Palmer
(1929 - )
Arnold Palmer is many things to many people, some of which are world famous golfer, business executive, advertising spokesman, and one of the most accessible public figures in the history of the game. Associated Press poll named him "Athlete of the Decade" for the 1960s. He amassed 92 championships, in national and international professional competitions, by the end of 1994. Sixty-one of these victories came on the US PGA Tour, starting with the 1955 Canadian Open. A member of Loyalhanna Lodge #275, Latrobe, PA, and Scottish Rite Valley of Pittsburgh, Palmer received the 33° in 1998.
---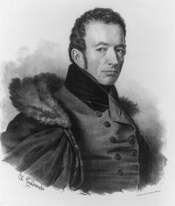 Joel Poinsett
(1779-1851)
South Carolinian Joel Poinsett was the first US Minister to Mexico under President John Quincy Adams. On his return from Mexico in 1825, he brought back a beautiful flowering shrub that was able to further develop and improve on his plantation. It had been called a "painted leaf" and the "Mexican fire plant," but later became known as the poinsettia. Today, it is the most popular flowering plant grown and sold in the United States. Poinsett was a Past Master for both Recovery Lodge # 31, Greenville, SC, and Solomons Lodge #1, Charleston, SC. He was elected Deputy Grand Master of the Grand Lodge of South Carolina but was unable to serve as Grand Master because of his appointment as Secretary of War under President Van Buren. He did serve as Grand Hugh Priest of the Grand Chapter of south Carolina. (Image courtesy of Library of Congress)
---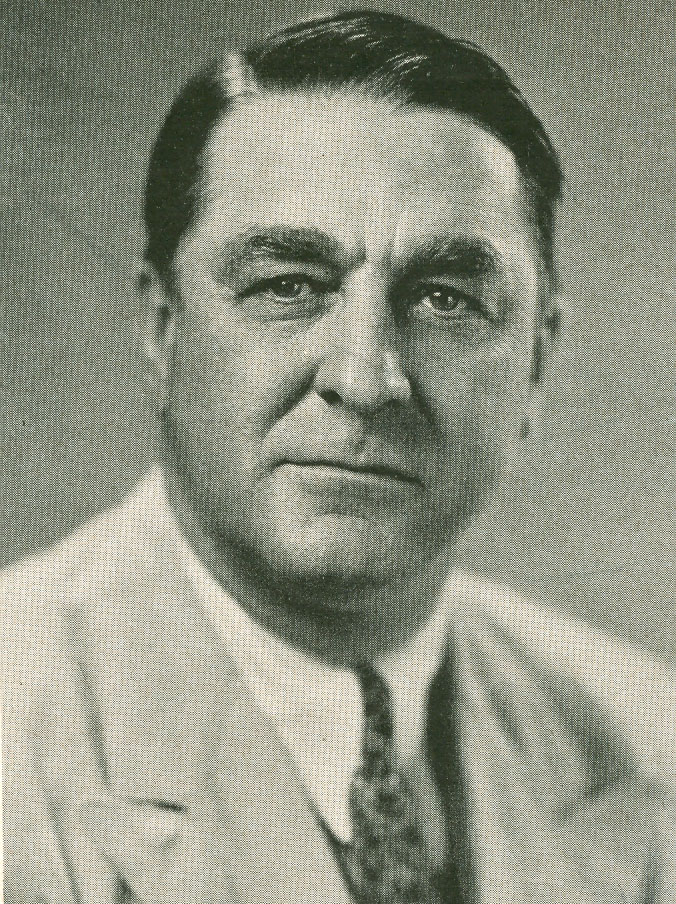 Branch Rickey
(1881-1965)
Branch Rickey is most remembered as the president and general manager of the Brooklyn Dodgers who hired Jackie Robinson to break the color line in baseball. He started his career as a mediocre baseball player, batting .239 in just 119 games. But as a general manager, he excelled. Rickey created baseball's farm system to develop young players, and added a number of innovative instructional techniques, all of which helped the St. Louis Cardinals win six pennants and our world championships. He then won two more pennants with the Dodgers before moving to Pittsburgh. Rickey was initiated in Tuscan Lodge #360, St. Louis, MO, and later transfered to Montauck Lodge #286 in Brooklyn, NY. Rickey was inducted into the Baseball Hall of Fame in 1967.
---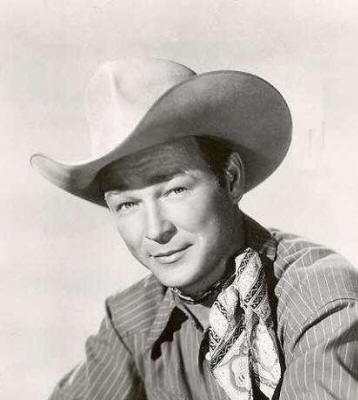 Roy Rogers
(1912-1998)
Roy Rogers left home for California in a pick-up truck with his father in hopes of seeking fortune and fame. His film debut was "Under Western Stars" and Rogers soon became a movie, television, and radio star, riding onto sets and into the hearts of grownups and children with his golden charger, Trigger. Rogers was a member of Hollywood (CA) Lodge #355, the Scottish Rite Valley of Los Angeles, and Al Malaikah Shrine Temple.
---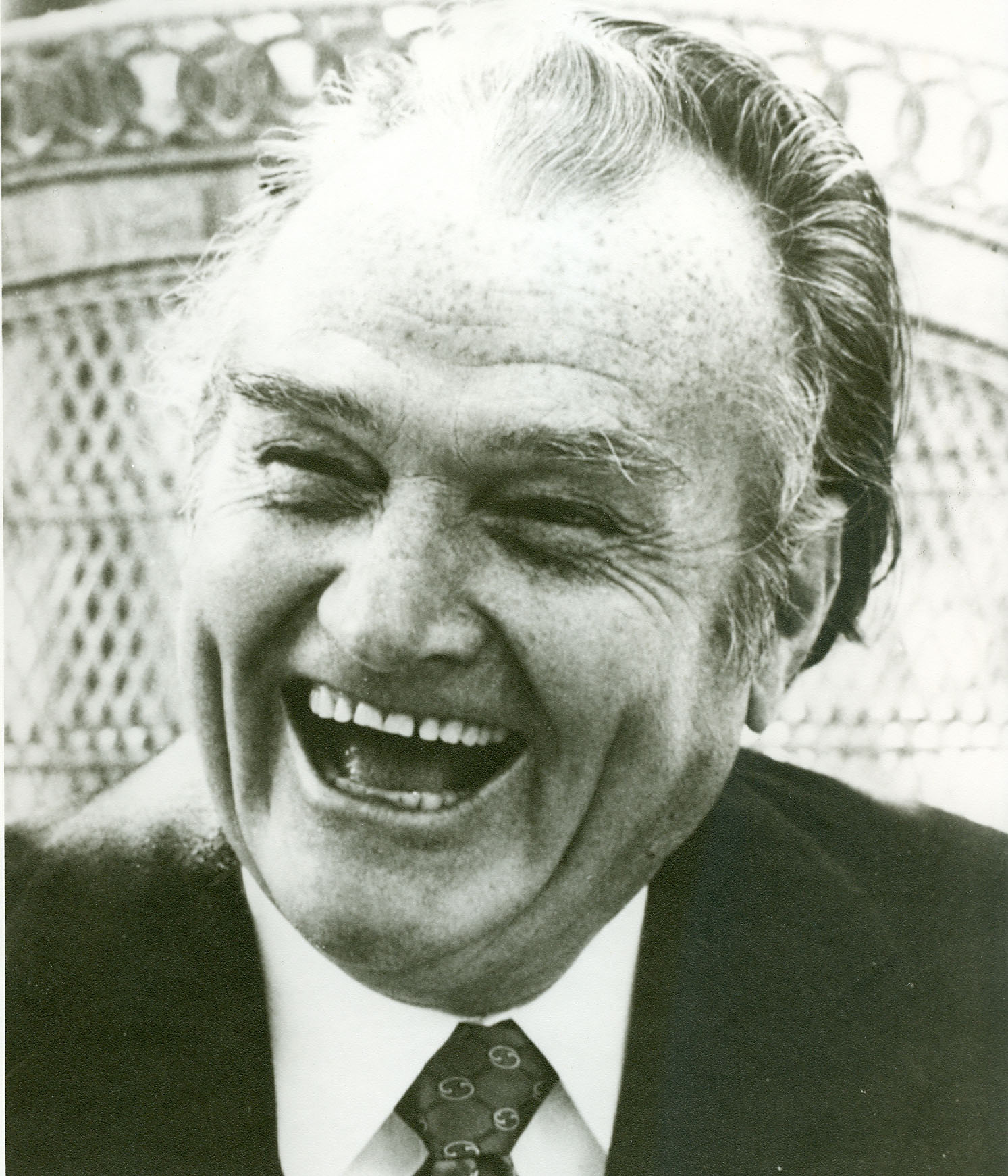 Richard B. "Red" Skelton
(1913-1997)
For decades, audiences were thrilled by and applauded Skelton's comedic genius not only on the vaudeville circuit but also on his highly rated TV show. He performed before the Queen of England, entertained eight Presidents and rendered private performances for three Popes. A member of Vincennes Lodge #1 in Indiana, and the Scottish Rite Valley of Evansville, he received the 33rd in 1969 and was honored with the prestigious Gourgas Medal in 1995.
---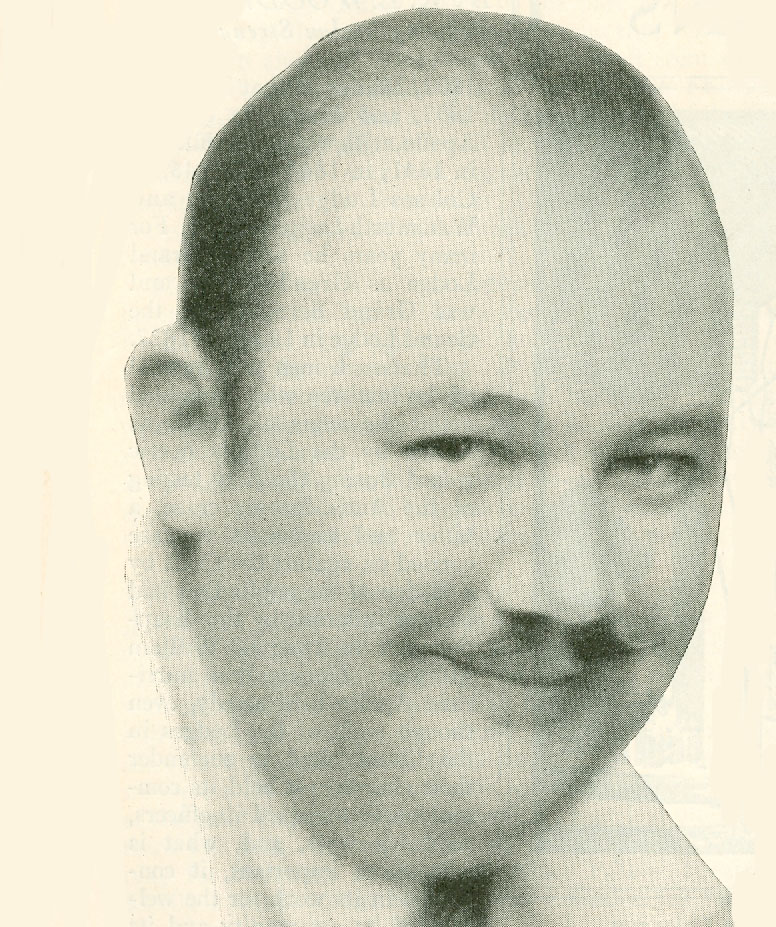 Paul Whiteman
(1890-1967)
Whiteman, an American Band Leader, was known as the "King of Jazz" for popularizing a musical style that helped to introduce jazz to mainstream audiences during the 1920s and 1930s. American composer Ferde Grofe, who was an arranger for Whiteman, composed "Grand Canyon Suite" for him. Whiteman was a member of St. Cecile Lodge #569 in New York.
---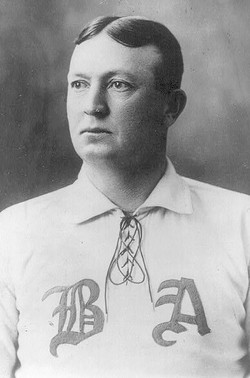 Denton True "Cy" Young
(1867-1955)
Cy Young was a major league baseball pitcher for 22 years and won 511 games. In 1937, he was the first pitcher to be elected to the Baseball Hall of Fame. Today, the Cy Young Award, named in his honor, is annually given to the best pitcher in the American and National Leagues. The "Grand Old Man of Baseball" was a member of Mystic Tie Lodge #194, Uhrichsville, Ohio, and the Scottish Rite Valley of Columbus.